No Smoking and No Pets Allowed
Sleeping Accomodations: Master Bedroom-One King, 2nd Bedroom-One Queen, Living Room-Queen Futon
Driveway Parks: Two cars and also a trailer in the parking lot.
Dock Space for: Dock one possibly two boats
Closest Boat Ramp: On Wyeth Drive
Air Conditioning, Internet Access, Expanded Cable TV, DVD Player, CD Player, Dishwasher, Microwave, Coffee Maker, Toaster, Gas Fireplace, Washer/Dryer, Iron/Ironing Board, Linens & Towels Provided, Porch/Deck, Propane Grill, Lakefront, Pool, Pier Space for Boat Tie Up, Electric at Dock
IN SEASON
$175.00 Per Day
$1,050.00 Per Week

OFF SEASON
$150.00 Per Day
$900.00 Per Week
Off Season Months are Nov, Dec, Jan, and Feb

Damage deposit of $350.00 (held with credit card)
$100.00 cleaning fee (non negotiable)
Lodging tax of 12% applies to rental fee and cleaning fee
Processing fee of $30.00 applies to all bookings
Two Night Minimum Rental
Three Night Minimum Rental on Holidays
Check-In at 3:00 p.m.
Check-Out at 11:00 a.m.

***WI-FI***

Cancellation Policy: If guest cancels less than 15 days prior to occupancy, then all monies guest have paid prior thereto will be forfeited. For cancellations more than 15 days prior to occupancy, all monies will be returned except a $75.00 cancellation fee or 10% of total monies paid (which ever is larger). All cancellations must be in writing and signed by guest.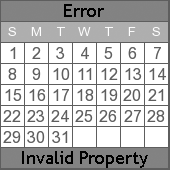 ---
CUSTOMER COMMENTS
---
CONTACT INFO

Rachel Marion, Thornton Properties P.O. Box 631
2312 Homer Clayton Drive, Guntersville, AL 35976
Phone: (256) 582-6316 tproperties@mindspring.com